Water slides are a fantastic way to cool down on a hot summer day! Get wet and have fun with these water slides and water combo bounce houses.
Professional delivery to
San Tan Valley, AZ
and surrounding areas. Please submit a quote or contact us to be sure we service your area.
Rentals of water slides can be great fun in the hot summer months. They're fast and you cool off quickly and include a lounging pool at the bottom. The kids will gather to take advantage of these big, colorful slides.

Make sure you choose one that is suitable for the age of the children and the number of guests.
Most slides can hold between 10-15 guests as long as they are willing to wait for a few minutes. Children of smaller ages may be a little fearful of the really tall slides. However, all our slides are safe for all ages because they feature edge walls and have a net on top to stop curious kids from trying to climb over their top.

Slides are secured using stakes or sandbags so that they are safe in light winds.

We're certain that, no matter which water slide you choose to rent you'll be delighted and want to rent again!
36ft Slip n' Slide
from $285.00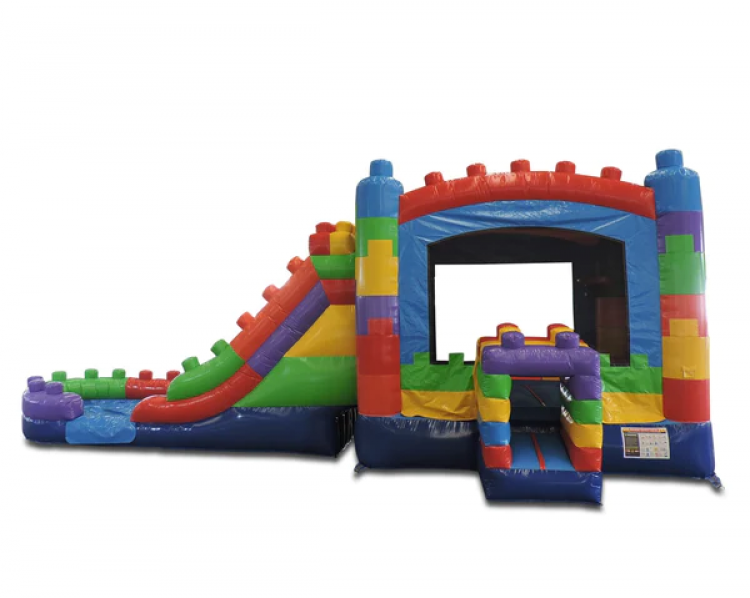 BLOCKS 5in1 WET/DRY COMBO
from $275.00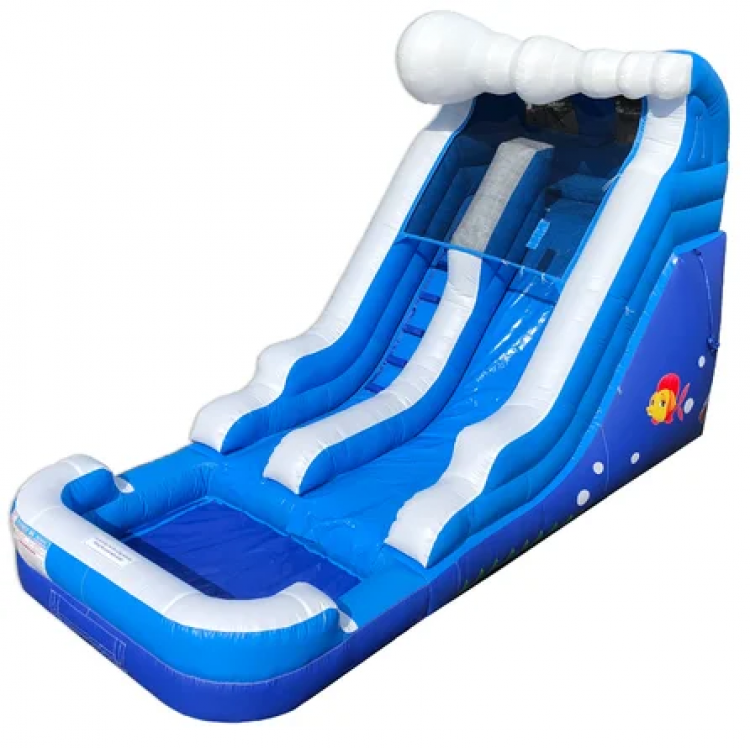 BLUE WAVE 13' SLIDE
from $220.00
CANDY 5in1 COMBO WET/DRY
from $275.00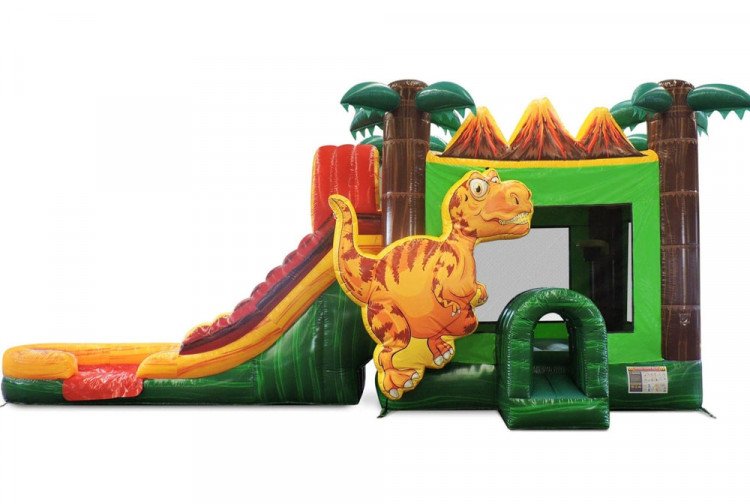 DINO 5in1 WET/DRY COMBO
from $275.00
JELLY BEAN DUAL SLIDE COMBO
from $165.00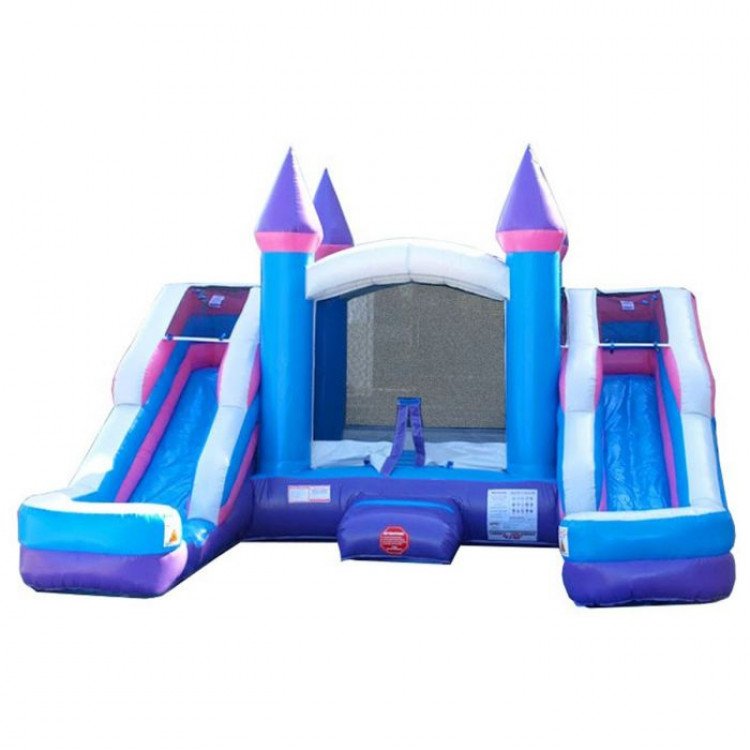 JUNIOR BLUE CASTLE DOUBLE SLIDE
from $145.00
JUNIOR MULTICOLOR DOUBLE SLIDE
from $145.00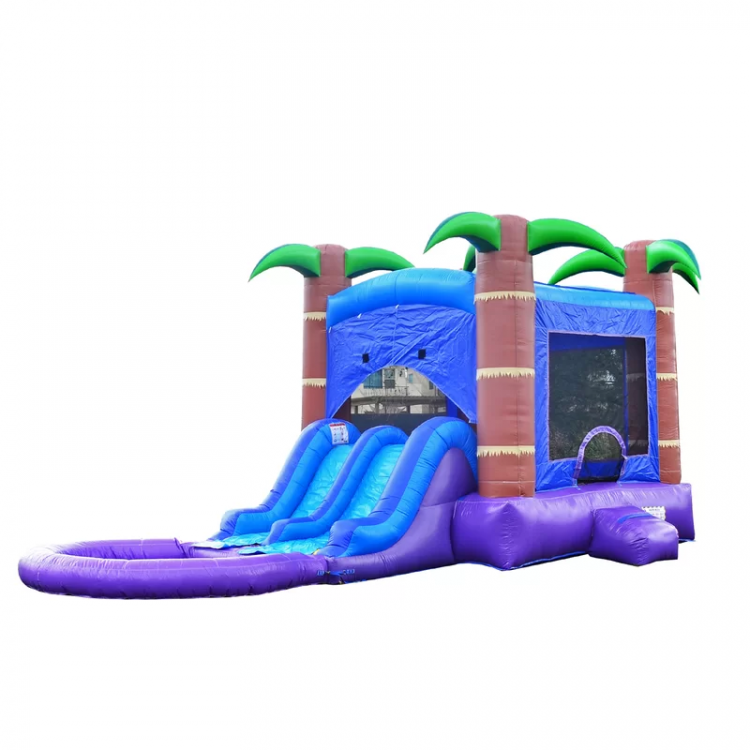 TROPICAL PURPLE DUAL SLIDE COMBO
from $165.00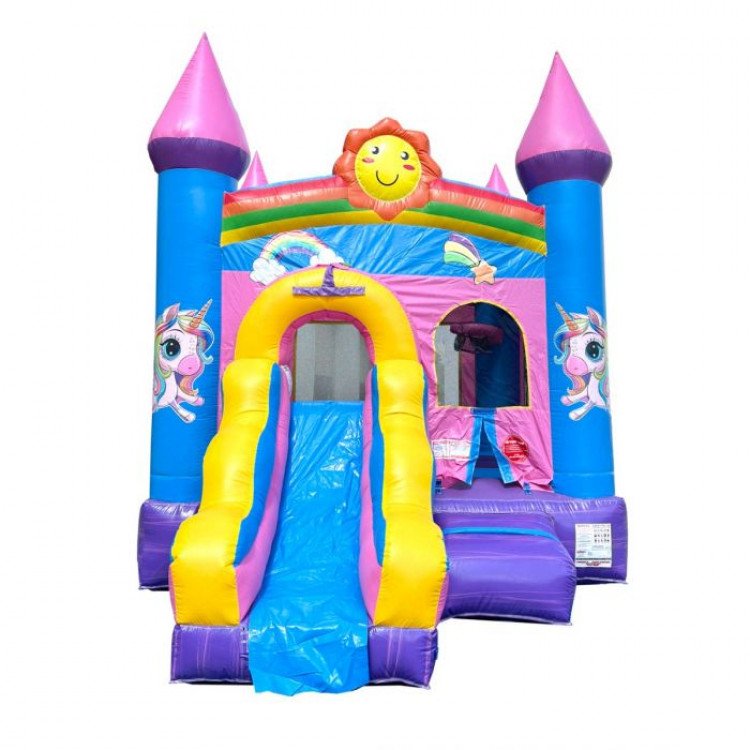 UNICORN COMBO WET/DRY
from $155.00