Small business, BIG family, Great Party Rentals!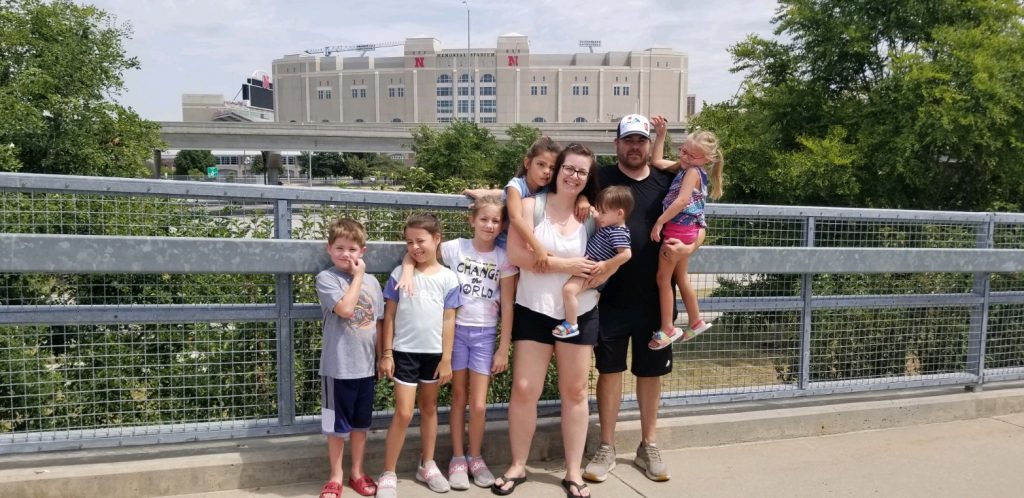 When you rent from us you're not just renting the "stuff" you need to throw a great party or event, you're gaining an experienced partner there to make your event a stress-free experience for you and a "BEST DAY EVER!" experience for those special kids in your life!
We are a husband and wife team with 6 kids running and operating our own business of bounce houses, water slides, tables, chairs, and more! We are growing our business everyday and hope to be San Tan Valley and the surrounding area families' "go-to" party rental company again and again.
Bobby is the muscle and heart behind our business and does his best everyday to make every rental experience successful. He gets most of the accolades from our customers because of his great customer service and he deserves all of them! He is very communicative, friendly, honest, and responsible and ensures every bouncer, slide, table, and chair gets to the party on time, every time. He is also a great content creator and makes great videos for the business to share on social media, including on our Facebook page. He spent many years in the restaurant management industry and longed to own his own business.
Larissa runs the show in the background maintaining the website, bookings, and scheduling. She also works from home doing medical laboratory technical support. She is also an Army veteran and spent a decade in the hospital laboratory as a Medical Laboratory Scientist running diagnostic tests on patient's body fluid samples to aide in clinical diagnoses and preventative care. She also still works in a local hospital laboratory a couple shifts a month. She is also currently pursuing her Master's degree in Business from Grand Canyon University.
Our children are a mixture of his, hers, and ours with 6 in total. With ages ranges from 18 months to 10 years we have a house full of energetic kids that have "quality" tested each and every one of our bouncers and water slides for approval. They get so excited when we tell them we got another new bouncer for them to "QA test" for us! They also are great helpers with cleaning and maintaining our bouncers, they put in a lot of hard work with us and are learning what it takes to be an entrepreneur!
We love what we do and we love putting smiles on kids faces with our bouncers! We hope we can accommodate your next party or event with our rentals and give your kids the BEST DAY EVER!!!